---
July 1, 2022
Greetings Zetas, Sigmas, Friends and Guests,
As we continue to transform lives for 102 years and counting, I am humbled to serve my final term as President of Zeta Phi Beta Sorority, Incorporated, Phi Gamma Zeta Chapter (PGZ), Hopewell, Virginia.  On behalf of the members of Phi Gamma Zeta Chapter, welcome to our virtual home. We are tickled royal blue and white that you have chosen to learn more about the sorority, our chapter and the programs and service initiatives that we support.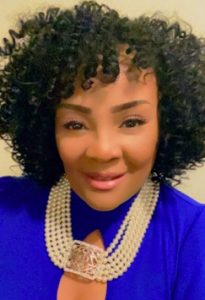 Chartered on March 12, 2007, in the Electrifying Eastern Region – Where it all began, the Finer Women of Phi Gamma Zeta Chapter have enthusiastically served the Hopewell, Virginia community for 15 years and counting.  The chapter boasts a diverse and distinguished group of college-educated women who offer their time, talent and resources to the ever changing community in which we serve.
If you are a member of Zeta Phi Beta Sorority, Incorporated and are in search of a local chapter, allow Love to bring you home to Zeta!  You are cordially invited to join us at chapter meetings and events.  For more information, contact me at zphib.pgz@gmail.com.
You are encouraged to visit our virtual home frequently for updated information regarding PGZ's  upcoming programs and events. For real time updates, follow us on our social media sites (Facebook, Twitter and Instagram).   
As Always, Stay Finer!
Misty Thompson, President
Phi Gamma Zeta Chapter
---