Every Spring, the Tiffanie Marie Dixon Memorial Scholarship is awarded to a 'university bound" female residing in Hopewell, Virginia who has demonstrated a record of success in academics, extracurricular activities, community service and leadership.
If you know of a female resident of Hopewell, VA (must meet eligibility requirements) who may be interested in PGZ's Tiffanie Marie Dixon's scholarship for the upcoming year, please send an email to: zphib.pgz@gmail.com
About the Scholarship

 
Our scholarship ($1,500) is named for Triumphant Soror Tiffanie Marie Dixon (June 2, 1977 – December 25, 2004). 
Tiffanie was initiated through the Phi Chapter of Virginia State University in the Spring of 2002. She was a loving mother to her only child, Rob. Tiffanie was a peaceable person who participated in organized sports: basketball and track. In honor of her memory, the Tiffanie Marie Dixon Memorial Scholarship will award a $1,500 scholarship money for the 2022-2023 Collegiate Year.  Scholarship applications are open to 'university bound" female residing in Hopewell, Virginia whom will be matriculating into a college/university.  
Scholarship Eligibility Requirements and Application Process
The Tiffanie Marie Dixon  Scholarship will be awarded to an applicant that meets the following criteria:
Female residing in Hopewell, Virginia.

Possess a minimum GPA of 2.5 or at least 580 on the GED exam.

Demonstrates a minimum of 20 hours leadership through extra-curricular activities and community service. 

Be accepted to a college or university in the summer or fall of 2023. 
ALL of the below documents must be received for consideration:
A completed and signed application.
An official copy of your high school transcript or GED score.

Letter(s) of documentation for at least 20 community service hours.

A copy of your acceptance letter  

Three professional letters of recommendations.

An original essay of at least 250 words highlighting the life and career of a notable African American female or member of Zeta Phi Beta Sorority, Inc. and the impact she made/makes on your life.
Note:  Proof of enrollment (shall be received prior to receipt of the monetary award) to a college or university.
Download Scholarship Application
Selection Criteria
Applicant will be selected on the basis of her academic accomplishments, intellectual and creative distinctions, extracurricular and community service activities, letters of recommendations, and essay.   Refer to Scholarship Scoring Rubric which is an attachment to the scholarship application.    
Submission Details
The deadline to submit the application package is

April 1, 2023

.
All components of the application should be POSTMARKED BY: April 1, 2023.
Applications POSTMARKED AFTER April 1, 2023 WILL NOT BE CONSIDERED.
Mail the application package to:
Zeta Phi Beta Sorority, Incorporated
Phi Gamma Zeta Chapter
c/o Scholarship Committee
P.O. Box 1419
Hopewell, VA 23860
Scholarship Process Calendar
Application Acceptance: October 2022 – April 2023

Review of applications:   May 2023

Selection and Notification:  June 2023 – July 2023

*Award:  August 2023
*Subject to change if student elects to attend summer courses
Phi Gamma Zeta Education Foundation (PGZ EF)
Phi Gamma Zeta partners with the Phi Gamma Zeta Education Foundation which is a 501(c)(3) charitable organization and all donations are tax deductible. If interested in making a donation to the foundation, you may do so with the below payment method.  To ensure the donation is applied appropriately, input PGZ EF in the comment section of your donation.   Thank you for your support!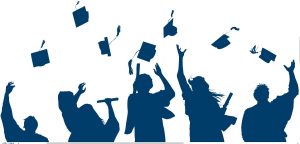 Donate to PGZ_EF
Z-NEF Portal
The Zeta National Educational Foundation (Z-NEF) portal provides access to 15 scholarships that have a range of award values.  Students may complete their  scholarship application online and submit supporting documents in one convenient location with 24-hour accessibility. The portal guides students through the application process and includes a matching tool that intuitively determines the scholarship(s) that best fit each applicant.
Visit the Scholarship Programs page to learn more about each scholarship opportunity.
Register for portal access then take the Eligibility Quiz to be matched with scholarships.